Offsite Prefabrication
Prefabricating parts of your build improves quality, saves time, provides a safer working environment and reduces waste.
Our established partnerships with specialist facilities enable us to provide offsite fabrication at various locations, ensuring a high quality of work and a more standardised installation.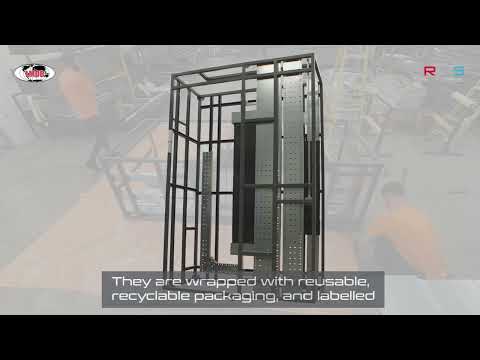 Industry-leading Design for Manufacture and Assembly
We can design and prefabricate vertical risers, horizontal distribution modules and utility cupboards for Multi-Service Assemblies. The units come to site pre-populated with services, including Distribution Boards, Automatic Transfer Switches, Customised CMS solutions, fire alarm panels and other specialist equipment – all fully installed, quality checked and fire wrapped for protection before they are shipped to site.
Reduced build time, reduced risk
Offsite prefabrication provides the client with a more efficient product. Not only are we reducing the time required on site, but the units are also produced in a safer, more controlled environment, removing many of the risk associated with site working. Installation can be carried out quickly and easily, giving you a productivity gain versus traditional builds.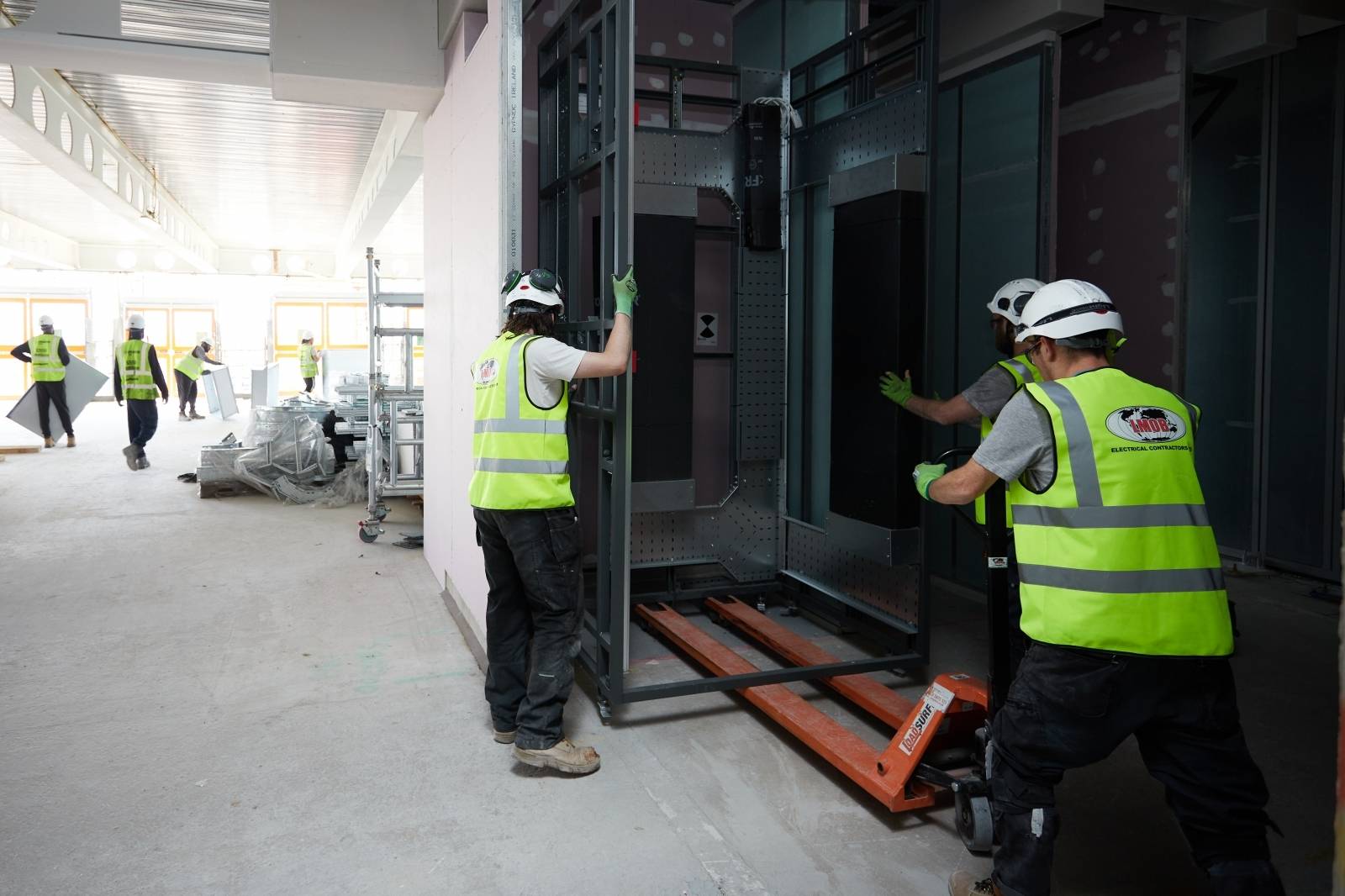 Factory-finish quality
Perhaps most important of all, offsite fabrication enables us to guarantee our quality of build before it leaves the factory, improving the consistency throughout the project. The facilities are perfectly suited to the work being carried out, and there are no environmental factors potentially disrupting the build or impeding quality.
Making the most of offsite fabrication opportunities gives you a whole host of benefits: