Health, Safety & Sustainability
LMOB hold the ISO45001:2018 accreditation for the management of occupational health and safety. In order to provide the best possible working environment, we don't just meet the required standards we go beyond them.
All of our systems are built around the requirements in both the Electrical Safety At Work and Health and Safety at Work Acts to ensure that we provide a work environment we can be proud of.
A whole-team effort
Achieving the necessary standards of health and safety to become an industry-leader is a whole-team effort. All of our staff and sub-contractors engage with our Health and Safety policy. We use a combination of onsite supervision with monthly audits from external professionals to ensure that healthy and safe behaviours are upheld continuously, in addition to cloud-based health and safety platform Yellow Jacket, which enables us to monitor and report incidents to reduce risk.
Reinforcing best practice
One of our core health and safety goals is to constantly identify all notable hazards and either eliminate or control their potential harmful effects. This work begins in the pre-construction phase when we use appropriate method statements and risk assessments to highlight areas of risk. Onsite, Daily Action Briefings are completed each day before any operative is put to work and weekly toolbox talks remind all our employees of company standards. Health and safety training is ongoing throughout all employees' tenure with us.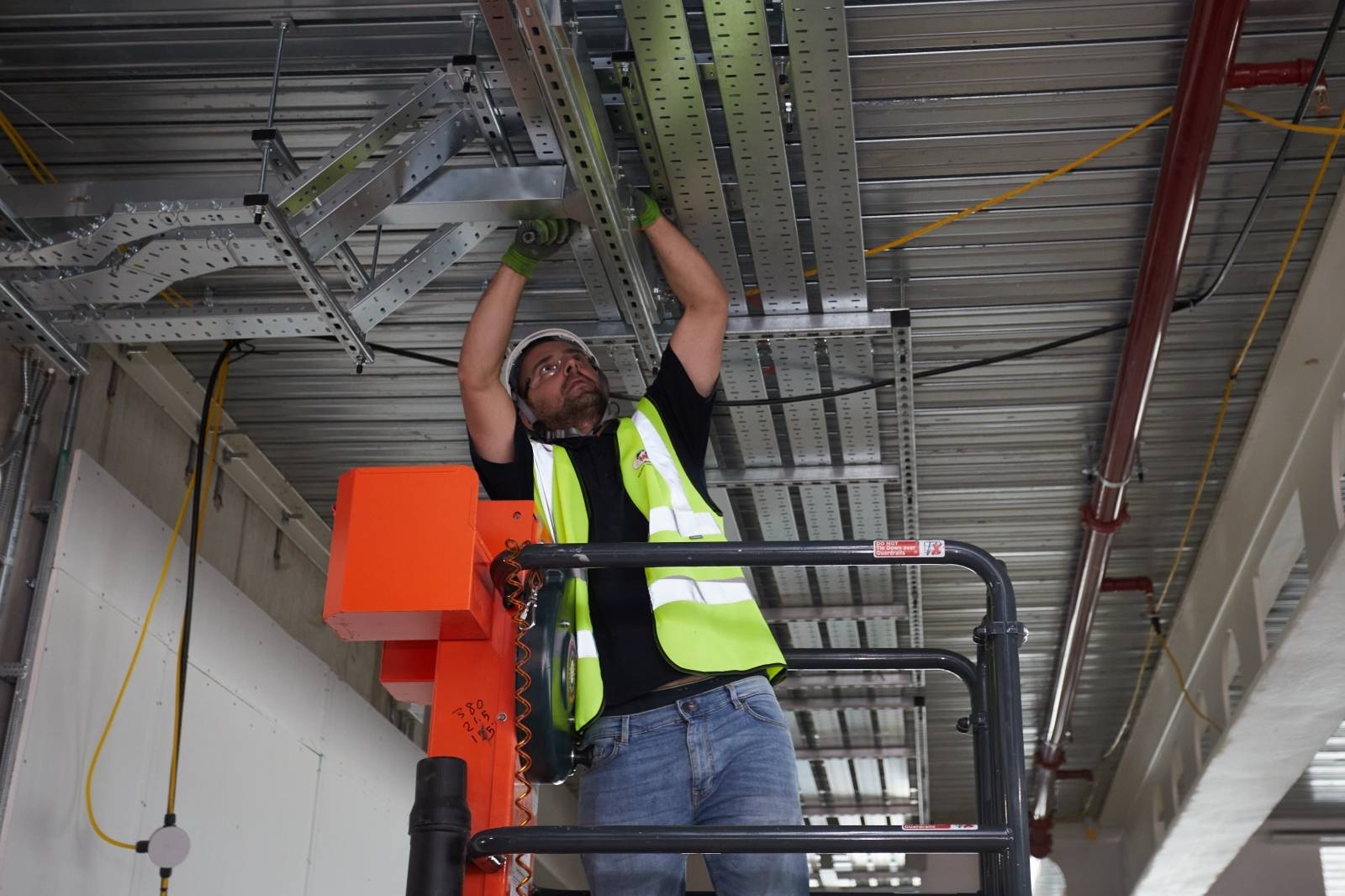 Industry-recognised performance
We work hard to achieve the highest possible standards in health and safety. A fact which has been recognised with ISO 45001 certification – the international standard for health and safety at work.
LMOB hold the ISO 14001:2015 accreditation which is the International standard for Environmental Management Systems. We are mindful of our environmental impact and work to minimise it in every way we can.